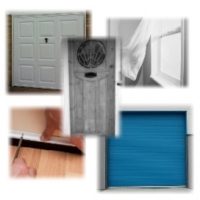 Draught & Weather Proofing
We design, manufacture and sell a wide range of draught and weather proofing solutions from standard brush strip to industrial grade mixed material weather seals. We have products to protect against draughts, dust, water, rodents etc. Domestic and industrial use. Garage doors, Industrial doors, windows, house doors. Browse our full range you will be sure to find what you are looking for.
Not sure exactly what you need? contact us or visit our trade counter and we will gladly assist you.
Read more
---
Strip Brush TO GO - 8mm POLYPROPYLENE

Strip Brush TO GO - 5mm POLYPROPYLENE

Strip Brush TO GO - 10mm NYLON

Strip Brush TO GO - 8mm NYLON

Strip Brush TO GO - 5mm NYLON

Strip Brush - Heavy Duty Filaments

Strip Brush - Horse Hair & Natural Fibre

Strip Brush - UVA
---
Popular Items
50mm Standard PP Black Brush Strip x 8mm

50mm Standard Black PP Brush Strip x 5mm

75mm Standard Black PP Brush Strip x 5mm

100mm Standard Black PP Brush Strip x 5mm

25mm Standard PP Black Brush Strip x 8mm

Yellow Polymer Strip Brush

Flat Wire & Polymer Strip Brush

Rodent Proof Strip Brush Blue