---
Enquire
Decorating & Finishing Brushes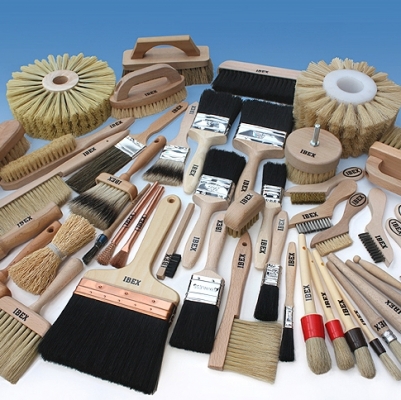 Ibex Industrial Brushes offer a huge array of standard & specialist brushes for Decorating, Hobbies, Furniture Finishing, Timber Finishing & Graining, Waxing, Polishing and Buffing. We have extensive knowledge of materials suitable for most decorating, hobby work, wood finishing & treatment applications.
Decorating
We manufacture & supply a varied range of decorating brushes suitable for both professional decorators and DIY enthusiasts.
Furniture Finishing
Ibex Industrial Brushes manufacture a large array of furniture finishing products including robust drill polishing/waxing/graining brushes, hand waxing brushes, lacquer brushes, wax spreading brushes
Timber Graining
We offer a variety of brushes for timber graining both manually and auomatically. Please call us for assistance in choosing the right brush for the right timber
Waxing
Waxing brushes are essential in attaining the best finish when applying liquid wax.